About Dr. Fred
I'm Dr. Fred Deutsch, Republican candidate runnning for the South Dakota Senate for District 4. I'm a conservative, and have served in the South Dakota House of Representatives for seven years.
I am a strong advocate for life, the Second Amendment, South Dakota families, religious liberty, quality education, free markets, and low taxation.
Background
I've been married to my wife Kathleen for 41 years. We're both retired chiropractors. Together we raised four daughters and now have nine grandchildren.
I'm the son of a Holocaust survivor. Dad had little more than a sixth grade education when the Nazis took him away to a concentration camp. After the war, he immigrated to America and spent his life as a laborer. His lesson to me as a child was "I want a better life for you." I continue to hear that refrain in my head today, and it's the main reason I've dedicated my life to public service and the reason I am asking you to allow me to serve you in the Senate. Simply put, there is more work to do.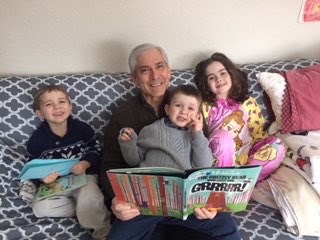 Community
Over the years I've served in a variety of capacities including president of the Watertown School Board and the Boys and Girls Club Board.
I've served on the Lake Area Tech Foundation, the United Way Board, was a Boy Scout Leader, Girls Scout Leader, mentor for boys without fathers, cooked community meals for the poor, and a variety of other capacities.
I've also been active in our church, serving as a youth group leader, Bible study leader, parish council member, and other ministry positions.
For the past 18 years, I've served on the board for South Dakota Right to Life and am the immediate past president of the board.
I have been grateful and honored to be your voice in the South Dakota House for 7 years. I am running to be your voice in the Senate in the 2024 election.